Walking Through The Door #4 (Hardcover)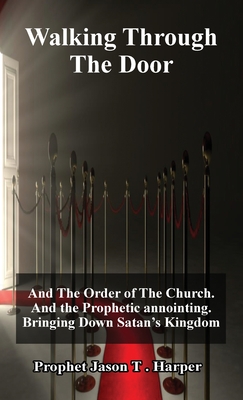 $18.00

Usually Ships in 1-5 Days
Description
---
Walking Through The Door
Walking Through The Door Is Not A Religious Book, But It is An Inspiration Book
Many Times in our Lives We Have To Go Through Different Types of Doors.
Like The Door To Our Home or Apartment, The Door To Our Job, Door To The School We Attend. Door To A Friend House, or Neighbor.
Door To A Church, House of God, Door To A Doctor's Office, Hospital. Lawyer Office. Court Room, and More.
And The Only Way We To Get Through The Door, You Must Have A Key To Unlock It With.
And As You Read On, You Will Discover The Truth About The Prophets and The Apostles, And The House of God. And Spiritual Warfare.
Jesus Said, I AM The Door, By Me, If Any Man Enter In, He Shall Be Saved, And Shall Go In And Out, And Find Pasture