The Flash: The Official Visual Companion: The Scarlet Speedster from Page to Screen (Hardcover)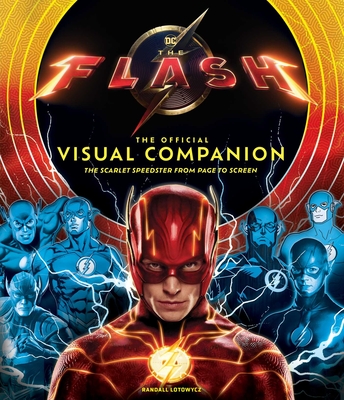 $34.99

Coming Soon - Available for Pre-Order Now
Description
---
Take an action-packed journey into the cinematic world of The Flash with this comprehensive collection of stunning images, behind-the-scenes stories, and interviews.

Keep pace with the Fastest Man Alive with this compendium of facts and incredible images from the Super Hero's landmark film debut! The Flash™: Movie Encyclopedia satisfies your need for cinematic speed on every page, with making-of details and behind-the-scenes profiles of the characters, locations, and artifacts seen on screen. Interviews with key cast and crew members offer a one-of-a-kind look at the creation of the highly anticipated new film. It's the perfect gift for every fan who's been waiting for DC's iconic Scarlet Speedster to take the lead in a film of his own.

GO BEHIND THE SCENES: Features never-before-seen images, interviews, insights, and more from The Flash.

STUNNING ART AND IMAGES: Photos from the film and gorgeous illustrations capture the fast-paced world of The Flash for a closer look!

FAVORITE MOMENTS SPOTLIGHTED: Revisit the movie's most iconic scenes, from super-speed action to the return of Michael Keaton as Batman.

EXPLORE COSTUMES, SETS, AND EFFECTS: Find out how the film's unique look came to life.
About the Author
---
A book editor by day, Randall Lotowycz is a lifelong film and comic book aficionado who can prattle on about both subjects for hours. He also enjoys tattoos and cats. He is the Wall Street Journal best-selling author of the DC Comics Super Heroes and Villains Fandex and, more recently, Superhero Playbook and The DC Book of Lists. His work has been featured in DC and IDW Comics publications. He lives in New Jersey. Learn more about him at www.RandallJL.com.