Heaven's Design Team 6 (Paperback)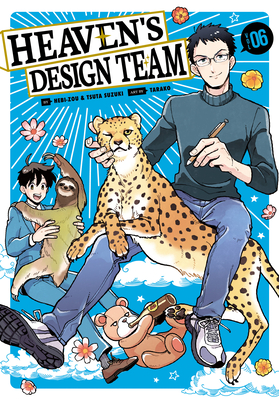 $12.99
Title is Backordered
Description
---
God created the heavens and the Earth -- but, little-known fact, he outsourced the animals to the office of Heaven's Design Team! This hilarious and educational manga features weird real-life animals and puts even some humdrum critters in a strange new light.

IT'S A DEPARTMENTAL MASHUP!

The arrival of the Plant Department throws the animal designers for a loop when the Client makes a joint request of the two teams. Can this hodgepodge of eccentric personalities pull off such a challenging collaboration? And with more ludicrous projects on the horizon, one designer may just be pushed over the edge…!
About the Author
---
Hebi-Zou is a part-time lecturer at the Tokyo Institute of Technology and has written four manga series that educate with a twist, including Do Not Try This and The Japanese That Japanese Don't Know. Tsuta Suzuki is a writer of comedic manga and dojinshi. Heaven's Design Team is their first manga to be released in English.

After debuting in 2012 with Aki the Dreamer, in 2017, Tarako started drawing Heaven's Design Team.