The Trials and Tribulations of the Motherland (Paperback)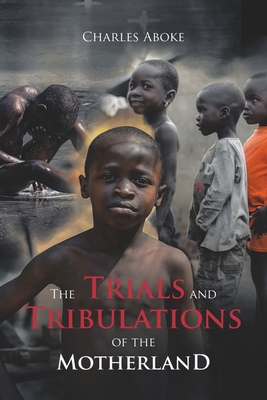 $18.95
Title is Backordered
Description
---
This story introduces you to Charles, a kid who overcame many trials and obstacles which were thrown his way as a young boy while growing up during his time in East Africa and America. After enduring the painful malaria fever and multiple civil wars, a botched abduction at the hands of voodoo cults called the night dancers who practice the sacrifice of young kids, Charles pray for God's intervention. After his young cousins are abducted, some forced to join rebel groups as kids and others sacrificed to idols, he asks God to remove him from a nation he felt as though God has forsaken Charles and his two brothers, Aten and Nicholas, had lost their father to a mysterious disease.
In 1993, Charles's prayers are answered in his pursuit of happiness and safety. However, after arriving in America, he found that this happiness is short-lived. He is rejected by his peers at school and faces constant harassment and physical abuse at the hands of other black kids. Things are not better at home either as his stepfather mentally and physically abuses him almost daily.
The physical abuse gets so bad that Charles is found unconscious in a creek, badly beaten. Once CPS gets involved, Charles is sent into foster care.
Join me on this magnificent journey and see what happens leading up to the end in The Trials and Tribulations of the Motherland.
My contact info on Instagram is _the_anunnakki and on Facebook is Charles Aboke.