Escape '56: A Novel (Paperback)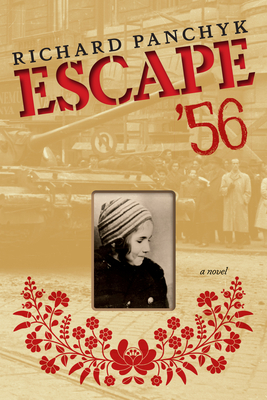 $16.95
Title is Backordered
Description
---
A dramatic historical novel of escape during occupation and wartime and of starting life over in a new country.

Escape '56 is a novel based on the life of young Elizabeth Molnár (the author's mother) and her family as they lived through the harrowing days of the Hungarian Revolution. The book recounts the story of the inspiring student-led uprising and the shocking Soviet invasion that followed, leading to Elizabeth's perilous nighttime escape from Hungary through the border woods in November, 1956. Weaving historical fact with the accounts of his relatives' dramatic experiences, Panchyk's cinematic, fictional narrative feels both personal and universal.

When the Hungarian Revolution failed, more than 200,0000 Hungarians (two percent of the population) fled the country, fearing for their lives and an even more oppressive regime than they'd already endured. Elizabeth's adventure continues, first as a refugee in Austria, and then in the United States where she and her family start a new life with little money, few possessions, and almost no understanding of English. Escape '56 is a gripping novel, filled with historical detail and incorporating recollections from the author's mother, aunt, and grandmother.
About the Author
---
Richard Panchyk's books include World War II for Kids, with a foreword by Senator John McCain, named a Notable Book by the National Council for the Social Studies, which has sold over 90,000 copies; Archaeology for Kids; Our Supreme Court, with a foreword by Senator John Kerry; Galileo for Kids, with foreword by Buzz Aldrin; and Boston History for Kids, foreword by Michael Dukakis. Panchyk is also a noted translator, including of three books by the Austrian writer Joseph Roth, who was a distant relative of Panchyk's. The author lives in the New York City area.
Praise For…
---
"In Escape '56, Richard Panchyk delivers a meaningful coming-of-age story in clear, spare prose, carefully detailing both the beauty of Hungary and the barbarity of war and oppression. Erzsi Molnár's ordeal is both intimate and universal, and Panchyk offers us a timely reminder of the importance of providing sanctuary to the persecuted, or the "caged." Absorbing and illuminating."
— Tara Lynn Masih, National Jewish Book Award Finalist for My Real Name Is Hanna