Jesse Tree: An Advent Devotion (Paperback)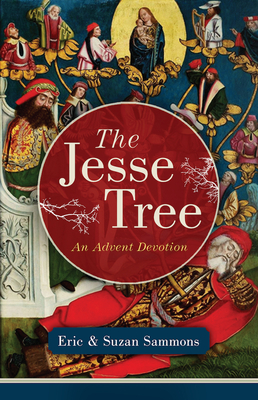 $17.95

Usually Ships in 1-5 Days
Description
---
This Advent, lead your family closer to Christ as you prepare for the Lord 1/2 1/2 1/2s coming at Christmas. Engage with the Old Testament patriarchs and prophets who are the branches in Jesus 1/2 1/2 1/2 family tree and come to understand fully how, in Christ, this family history becomes the history of our salvation.
As you explore Jesus 1/2 1/2 1/2 fascinating ancestry, you 1/2 1/2 1/2ll see how God 1/2 1/2 1/2s plan of salvation unfolds from Adam and Eve, through the Old Testament prophets, to the birth of Christ, the Holy Sacrifice of the Mass, and the sacraments of the Church. Marvel at the parallels between Adam and Christ, the New Adam; Eve and Mary, the New Eve; the patriarch Joseph and St. Joseph, guardian of the Redeemer; and others.
You will also learn about the rich, faith-building customs surrounding the Jesse Tree throughout the centuries - and how to create your own. The image of a beautiful ornament signifying an important person or event in the Bible is provided for ea
About the Author
---
Eric Sammons is the author of seven books, including Deadly Indifference from Sophia Institute Press. He is the editor-in-chief of Crisis Magazine. Suzan Sammons is a writer, editor, and homeschooling mother. Eric and Suzan have practiced the Jesse Tree devotion as a family each Advent since they were married in 1995.