Reading Scripture Like the Church Fathers: Seven Insights from the Church Fathers to Help You Understand the Bible (Paperback)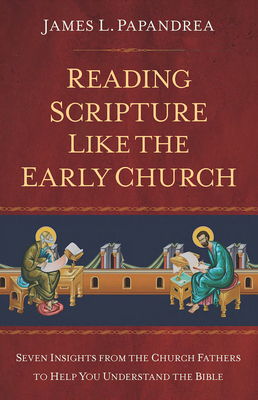 $19.95
Title is Backordered
Description
---
In this brief yet penetrating book, Dr. James Papandrea reveals what the early Church Fathers actually taught and believed about the Holy Scriptures as well as how they read, understood, and interpreted the Word of God. He explains the process by which the books of the Bible were selected and demonstrates the harmoniousness and complementarity of the Gospels.
With Dr. Papandrea's guidance, you will see how Scripture attests to the truth of the sacraments, Catholic doctrines, and the hierarchy of the Church founded by Christ. You will come to understand how the Church Fathers differentiated the "literal" and "figurative" interpretations of Scripture (it will likely surprise you ). You'll come to appreciate as never before the multiple layers of biblical meaning, from the historical and prophetic to the allegorical, apocalyptic, eschatological, and typological.Dr. Papandrea further explains:
How Scripture was written and why the Bib.
About the Author
---
James L. Papandrea is an award-winning author and Professor of Church History and Historical Theology. A Catholic layperson and catechist, Jim has an M.Div. from Fuller Theological Seminary, and a Ph.D. from Northwestern University in the history and theology of the early Christian church, with secondary concentrations in New Testament interpretation and the history of the Roman Empire. He is a speaker, a musician, and the author of several books, including What Really Happens After We Die, From Star Wars to Superman, and How Christianity Saved Civilization, all available from Sophia Institute Press.