The Trees for the Forest (Paperback)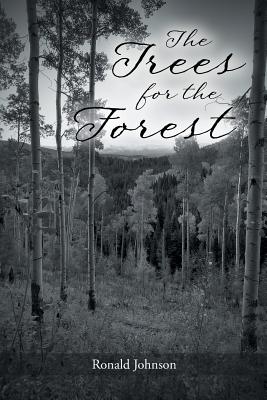 $16.95

Usually Ships in 1-5 Days
Description
---
The Trees for the Forest
Unforgettable. Compelling. First love. Domineering resolution.
The comforting forest. A young man's place for solace . . . and answers.
Challenging. Coming of age in a world of new beginnings. From the innocence of the Appalachian Mountains to the haunting secrets endured in German forests. Experience unblemished love, foreboding exploration, and the unrelenting hardship of overbearing personalities. How does one overcome the obstacles of youth? Cope with intimidation? Vanquish fear?
A symbolic journey described by one who undertook it. Discover the tribulations that refines character and faces uncertainty using defiant confidence to navigate through the dark forest of humanity. Enjoy the humor of family bonding. And the sadness of loss, just to start over. Envision dreams of the future. Root for the underdog. Take a brazen stand against adversity. Initiate a legacy earned by life choices. Heed the advice by those who gave it. The quest begins with one step forward.
Will you be able to see the trees for the forest?