North to Cheyenne (Book #1): The Long Road Home (Paperback)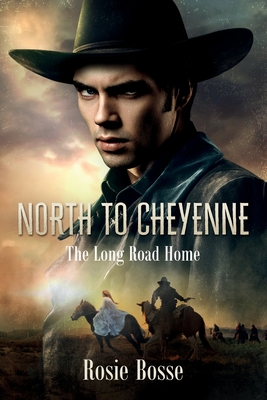 $18.99

Usually Ships in 1-5 Days
Description
---
"You are on your own, Molly Brewster, and you had better get used to it."
It is May of 1868 and Molly is on a riverboat headed for St. Louis. Alone, frightened, and pregnant, the young woman has no idea how she is going to support her baby. Molly's father thinks she is going to New Orleans to give the baby away but Molly didn't stop in New Orleans. When she rushed out of the train station, she bought passage onto the first boat she came to.
Lance Rankin is a young cowboy headed back home to Cheyenne. He has been away for eight long months, and is anxious to return home. The family plantation in Georgia has been sold, and Lance now has the money to buy the ranch he wants.
He didn't see the young woman come out onto the deck but he sees her now. Her back is pressed against the railing, and her eyes are wide with terror as two rough men approach her.
Join Lance and Molly as they travel north to Cheyenne on their long road home.