Scattered, Smothered, and Yet Covered by the Grace of God (Paperback)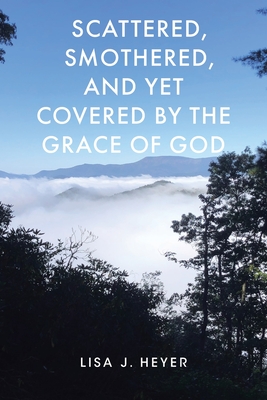 $21.95

Usually Ships in 1-5 Days
Description
---
This story of Scattered, Smothered, and Yet Covered by the Grace of God tells the unknown, the unbelievable, and the hurt and heartache that scattered my life in 2010 with my son Nathan's dive into addiction. His addictions from pot to pills would scatter and smother me for the next eight-plus years. This isn't only a raw look into addiction and the destruction it causes, but more importantly, it is a look into a story of God's love, hope, mercy, and grace that covered me and Nathan during these years in addition to being covered by friendships and prayers when we couldn't cover ourselves.
I learned in 2019-2020 while writing this story that there is an obvious thread woven within this story--that is, God was there in every detail along the way. I was scattered into pieces, broken beyond what I could have imagined, smothered to the point of true breathlessness, and yet covered by the grace of God each and every day.
But we have this treasure in jars of clay to show that this all-surpassing power is from God and not from us. We are hard pressed on every side, but not crushed; perplexed, but not in despair; persecuted, but not abandoned; struck down, but not destroyed. We always carry around in our body the death of Jesus, so that the life of Jesus may also be revealed in our body. For we who are alive are always being given over to death for Jesus' sake, so that his life may also be revealed in our mortal body. So then, death is at work in us, but life is at work in you.
I am thankful, Lord, for the refining and redemption lived within this story. I have been covered by the grace of God