Why Thanksgiving?: The Pilgrims Started Thanksgiving for the Same Reason They Came to America—Because They Loved God (Hardcover)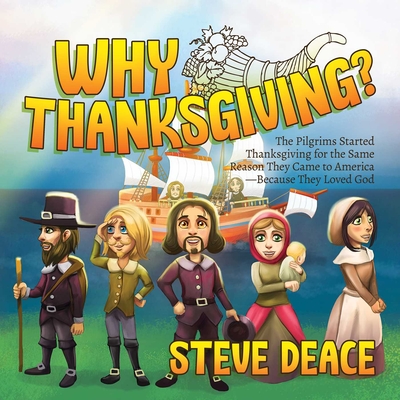 Description
---
A Publishers Weekly Bestseller

As Heard on Beck Radio

Once you learn the true origins of Thanksgiving, you will understand the real reason to celebrate!

Thanksgiving is perhaps the most universally celebrated American holiday of the year. But where did it come from? Why was it started? Discover the true history of this uniquely American holiday, as well as who the pilgrims really were and what they really believed.
About the Author
---
Steve Deace is the author of numerous books, including the #1 bestseller Faucian Bargain: The Most Powerful and Dangerous Bureaucrat in American History. His 2016 book, A Nefarious Plot, was adapted into a major motion picture. He's also written for numerous national publications and worked on political campaigns from school board to president of the United States. He hosts the Steve Deace Show, one of the top one hundred daily news podcasts in the country, for The Blaze. He lives in Iowa with his wife and children.