Cloud Monsters: Return of the Vultans (Paperback)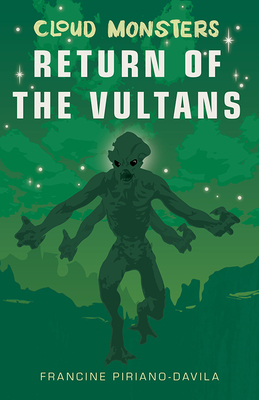 $15.95

Usually Ships in 1-5 Days
Description
---
From author Francine Piriano-Davila comes the thrilling second book in the Cloud Monsters series. With Earth destroyed and Jack and his family living on a planet far from home, Jack is finally living his dream life. He has the perfect family. He loves his job, and is free of the monsters that destroyed his world ten years ago . . . or so he thought.
The monsters are back, and they want revenge.
What do the Vultans want? Will Jack save his family in time, or will they get to him first? Is there any hope for escape? Follow along with Jack and his family to find out if they can rid themselves of the Vultans once and for all.