Behind Frenemy Lines: Rising Above Female Rivalry to Be Unstoppable Together (Paperback)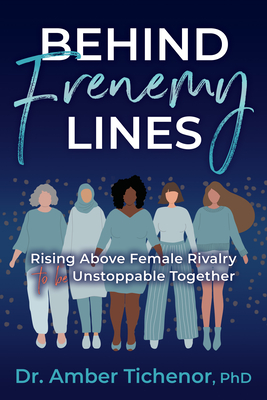 $21.95

Usually Ships in 1-5 Days
Description
---
Females are the recipients of rivalrous behaviors from other women, consistently. It's what people frequently call a "cat-fight," or "women being dramatic" it isn't pretty. It can be raw, ugly, confusing, and very painful.
Female rivalry is boundless. As a result, there is a hunger for this topic, to better understand it, to curb the behavior, to dive into the misconceptions and reality that it's not just a cat-fight. It's much more than that. It's a silent epidemic. Women who are recipients of this type of behavior often don't speak about their experience until it is behind them, or near to being over. Silent in the fact that there is often awareness by others about the behavior, but traditionally it's not dealt with until after the fact, if ever.
Behind Frenemy Lines is a practical guide to help women find their peace, explore how they trust, establish true connections and know they are not alone when they are experiencing these types of behaviors. By sharing personal and relatable stories, Behind Frenemy Lines addresses the raw ugliness of female rivalry head on. It offers tips with structure to educate and help women connect with one another about the seriousness of the phenomenon so that they can forge relationships that help them be unstoppable, together.