Bully Busters and Beyond: 9 Treasures to Self-Confidence, Self-Esteem, and Strength of Character (Paperback)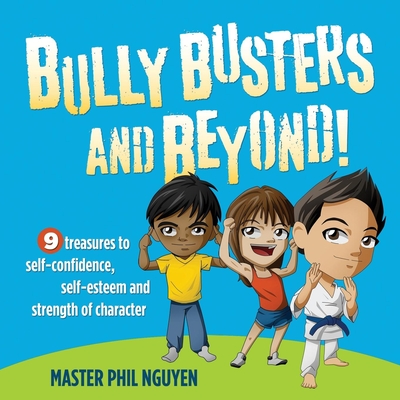 $9.95

Usually Ships in 1-5 Days
Description
---
From victim to victor. From reactive to proactive. From suffering to succeeding. Martial arts master Phil Nguyen teaches the nine treasures to help children and their parents discover their inner strength so they can deal powerfully with bullying now and face adversity confidently for the rest of their lives. By applying the powerful principles in Bully Busters & Beyond, you can help your children build the self-confidence, self-esteem, and strength of character to go beyond their bullying challenges to lead happy, healthy, and successful lives.
To obtain your accompanying Bully Busters & Beyond Family Action Guide, learn more about the complete Bully Busters educational video program, or to bring Bully Busters into your elementary school or special event, please visit www.bullybustersandbeyond.com.
About the Author
---
Phil Nguyen is a seventh-degree black belt in Taekwon-Do, #1 Amazon international bestselling author of Black Belt Excellence: 9 Secrets Reveal the Truth About Family Martial Arts Training , and has taught thousands of children over the past thirty years on how to develop their self-confidence, self-esteem, and strength of character. His Bully Busters program has earned him Citizen of the Year, Mayor's City Builder, and Queen's Diamond Jubilee medal recognition for his and his family's contributions to his community and his country. His mission is to turn his local Bully Busters program into a global initiative.