Stress-Proof Your Teen: Helping Your Teen Manage Stress and Build Healthy Habits (Hardcover)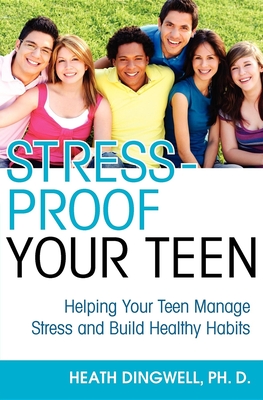 $25.95

Usually Ships in 1-5 Days
Description
---
A practical guide to helping your teen tackle the tough issues and giving them the tools for success.
Drinking. Being popular. Making good grades. Being thin and fit. Today's teens are constantly bombarded with issues from their classmates, friends, and the media. Trying to handle everything causes stress that can lead to anxiety, depression, alcohol abuse, eating disorders, and even suicidal thoughts. Don't be left in the dark. With fact-driven research and practical advice, Stress-Proof Your Teen addresses these problems to help you help your teens de-stress and live up to their full potential. Topics include:
Do my teen's behaviors and eating habits signal a problem?
Does my teen have a psychological disorder? How can I help them manage it?
How do I know if my teen has been drinking or doing drugs? If so, what can I do?
How can I help my teen maintain healthy dating relationships and friendships?
About the Author
---
Heath Dingwell, author of The Easiest Way to Stop Smoking, is a health and wellness writer for health centers across the country, including the Mayo Clinic. Heath graduated from Washington State University with a Ph.D. in Sociology and was a university professor, teaching criminal justice. He lives with his wife and child in Connecticut.