Light Years and Time Travel: An Exploration of Mankind's Enduring Fascination with Light (Paperback)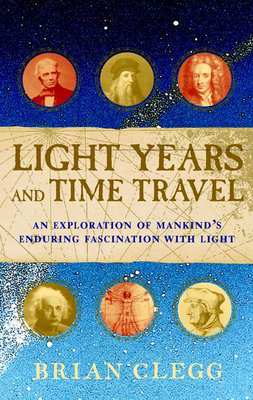 $17.95

Usually Ships in 1-5 Days
Description
---
PRAISE FOR LIGHT YEARS AND TIME TRAVEL
""This immensely likeable work of pop science traces 'man's enduring fascination with light, ' from Aristotle's plans for a death ray (burning enemy ships with a giant array of mirrors) to a recent experiment that seems to have sent Mozart's 40th Symphony faster than light, and thus back through time. Clegg is very good at explaining the bizarre properties of light.""
-The Guardian
""A fascinating book on a fascinating subject. It brings together all aspects of light in an unusual and compelling manner.""
-Sir Patrick Moore
""Light's properties often seem mysterious to the point of being unfathomable. Yet in this extraordinary book, Brian Clegg manages to explain them through the lives of those so fixated with light that they have shaped our perception of it. . . . Clegg's accessible writing style manages to encapsulate the lives of light's disciples with humorous and interesting anecdotes . . . quite awesome ""
-New Scientist.
About the Author
---
BRIAN CLEGG holds a degree in physics from Cambridge University and a master's degree in operational research. A consultant and well-known columnist in the business and technology field, he is the author of a dozen books, including Creativity, Imagination Engineering, and Instant Brainpower.