Job (LifeChange) (Paperback)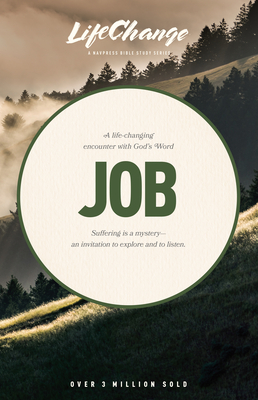 $9.99

Usually Ships in 1-5 Days
Description
---
Over 3 million LifeChange studies soldWhy?
Relationships. Health. Work. Where have you encountered suffering? Wherever it is, Job knows how you feel. He experienced grief at every level. When we stumble into hardship, the first question we often ask is
Why?
And while spotting sorrow is easy, escaping it is hard. Suffering is a mystery--an invitation to explore and to listen. Job shows us how. You won't find sophisticated explanations, easy prescriptions, or simple solutions. But you will find company in his wrestling and struggle. And as you follow his journey, may you also encounter his peace.
LifeChange
LifeChange Bible studies will help you grow in Christlikeness through a life-changing encounter with God's Word. Filled with a wealth of ideas for going deeper so you can return to this study again and again.
Features
Cover the book of Job in 13 lessons
Equip yourself to lead a Bible study
Imagine the Bible's historical world
Study word origins and definitions
Explore thoughtful questions on key themes
Go deeper with optional projects
Add your notes with extra space and wide margins
Find the flexibility to fit the time you have