Beneath the Surface: My Story (Paperback)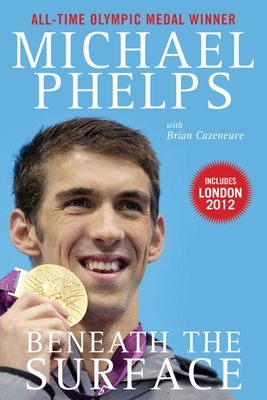 $16.95
Title is Backordered
Description
---
Just in time for the 2012 Olympics—prepare to peek into the mind of a champion with this newly updated edition of Michael Phelps' autobiography, Beneath the Surface.
In this candid memoir, Phelps talks openly about his battle with attention deficit disorder, the trauma of his parents' divorce, and the challenges that come with being thrust into the limelight. Readers worldwide will relive all the heart-stopping glory as Phelps completes his journey from the youngest man to ever set a world swimming record in 2001, to an Olympic powerhouse in 2008, and the most decorated Olympian in 2012. Athletes and fans alike will be fascinated by insights into Phelps' training, mental preparation, and behind-the-scenes perspective on international athletic competitions. A chronicle of Phelps' evolution from awkward teenager to media-savvy superstar, Beneath the Surface is a must-read for any sports fan.
About the Author
---
Bob Costasis a long-time broadcaster who has covered every major American sporting event throughout his career, as well as the winter and summer Olympic Games. Over the course of his career, Costas has won twenty-eight Emmy awards, and in 2012, he was inducted into the National Sportscasters and Sportswriters Association Hall of Fame.