The Man on the Train (Paperback)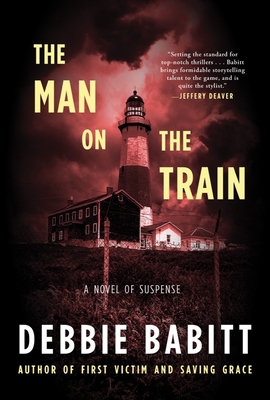 Description
---
One man is about to have a midlife crisis like no man has ever had before …
Guy Kingship is a married man who hates his life. He's had it with the corporate grind and his ball-breaking female boss. And now he suspects that his wife, a high-powered Manhattan assistant district attorney, might be cheating. But Guy isn't your typical middle-aged burn-out. He harbors a dark secret—a trauma from his past that he has buried deep.
On his daily commute to Manhattan, Guy meets a beautiful woman and becomes obsessed with her. When she disappears, he finds himself on the hook for murder. On the lam and desperate to clear his name, Guy searches for answers in the Long Island town of Montauk, where he spent the summer when he was sixteen. He remembers little about that time or the brutal crime that took place on the roof of the old lighthouse. But memories soon begin to surface. Memories he's not sure he can trust.
With a warrant out for his arrest, Guy's wife Linda is determined to uncover the truth. With the help of an ex-cop who's in love with her, she looks for evidence that could save Guy. But as she begins to uncover her husband's shocking secrets, Linda must decide if Guy truly deserves to be saved.
Hurtling down the tracks like a runaway train, this Hitchcockian thriller careens from a suburban bedroom community to the Hamptons to Grand Central station, where a killer hiding in plain sight waits to exact a final revenge.
About the Author
---
Debbie Babitt was Copy Director for two major Manhattan publishing companies. She has worked as an actress, playwright, and drama critic. Her first novel, Saving Grace, was named One of the Most Anticipated Thrillers of 2021 by She Reads and voted one of the Best Debuts of 2021 by Suspense magazine. First Victim, her second novel, was a Buzz Book of 2022. Her feature articles have appeared in CrimeReads, Suspense magazine, and Mystery & Suspense magazine. Debbie is a member of Mystery Writers of America, International Thriller Writers, and Sisters in Crime. The Man on the Train, Debbie's third novel, a Hitchcockian thriller set in the Hamptons, will be published in May 2024.
Praise For…
---
Debbie Babitt is a born stylist. I can't wait to see what she writes next.
— William Bernhardt, bestselling author of The Last Chance Lawyer