Frank Miller's Sin City Volume 4: That Yellow Bastard 3rd Edition (Paperback)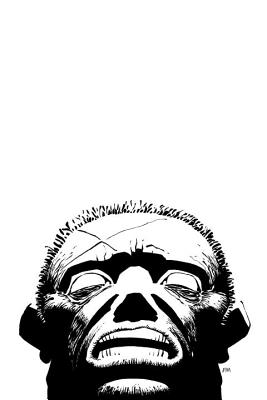 $21.00
Title is Backordered
Description
---
Frank Miller changes the game in the fourth volume of his signature crime series, introducing the only truly heroic figure in Sin City's world of vice, Detective Hartigan. A highlight of the series, and the inspiration for one of the segments of the blockbuster Sin City film, That Yellow Bastard returns in a newly redesigned edition, with a brand-new cover by Miller-some of his first comics art in years!

The worst thing to be in Basin City is an honest cop, but it's Hartigan's last day on the job, and he plans to go out with a bang. Little Nancy Callahan, age eleven, has been kidnapped by a psycho who likes to hear children scream, and Hartigan's going to find her no matter what it takes. No matter who the psycho's daddy is. All the prison time in the world won't change that. Hell of a way to start retirement . . .

With a new look generating more excitement than ever before, this third edition is the perfect way to attract a whole new generation of readers to Frank Miller's masterpiece!

* Over a million Sin City books in print!

* New cover by Frank Miller!

* With Miller and codirector Robert Rodriguez gearing up for Sin City 2, this third edition is being released at just the right time!

* That Yellow Bastard was one of the stories in the Sin City film, starring Bruce Willis as Hartigan and Jessica Alba as Nancy!
About the Author
---
Frank Miller began his career in comics in the late 1970s, first drawing then writing Daredevil for Marvel Comics, creating what was essentially a crime comic disguised as a superhero book. It was on Daredevil that Miller gained notoriety, honed his storytelling abilities, and took his first steps toward becoming a giant in the comics medium. After Daredevil came Ronin, a science-fiction samurai drama that seamlessly melded Japanese and French comics traditions into the American mainstream; and after that, the groundbreaking and acclaimed Batman: The Dark Knight Returns and Batman: Year One, both of which not only redefined the classic character, but also revitalized the industry itself. Finally able to fulfill his dream of doing an all-out, straight-ahead crime series, Miller introduced Sin City in 1991. Readers responded enthusiastically to Miller's tough-as-leather noir drama, creating an instant sales success. His multi-award-winning 300 series from Dark Horse, a telling of history's most glorious and underreported battle, was brought to full-blooded life in 1998. In 2001, Miller returned to the superhero genre with the bestselling Batman: The Dark Knight Strikes Again. Frank Miller continues to push the medium into new territories, exploring subject matter previously untouched in comics, and his work consistently receives the highest praise from his industry peers and readers everywhere. In 2005, with the hugely successful Sin City movie release, codirected with Robert Rodriguez, Miller added a director's credit to his already impressive résumé and introduced his characters to an entirely new legion of fans worldwide.