The Boat Who Wouldn't Float (Paperback)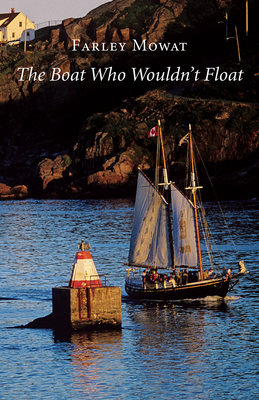 $15.95
Title is Backordered
Description
---
Legendary adventurer and author Farley Mowat dreamed of setting sail from the shores of Newfoundland to roam the seven seas. Unfortunately, the boat he found, The Happy Adventure, was the worst in the world. A very funny nautical adventure.
Filled with romantic ideas of putting an old wooden boat to sea, Farley Mowat left Toronto in a rickety flatbed truck for Newfoundland where, he's been told, boats looking for (gullible) buyers are as common as cod. What he doesn't anticipate is that the ship he purchases (half drunk and in the dead of night) requires every nautical repair known to man. But no matter what Mowat and his Newfoundland helpers did,
The Happy Adventure
leaked like a sieve. Her engine only worked when she felt like it. On her maiden voyage, with the engine stuck in reverse, she backed out of the harbor under full sail. And she sank, regularly. As we follow the story of its perpetual resurrection and near disastrous travels along the Newfoundland coast, Mowat's series of near misses both dissolve and reaffirm the romantic ideas we have about the sea, with Mowat in peak comic form. How Mowat, his wife, and a varied crew coaxed the boat from Newfoundland to Lake Ontario (encountering sharks, rum-runners, rum and a host of unforgettable characters along the way) is the perfect story for anyone who ever loved a boat.