Death by Video Game: Tales of Obsession from the Virtual Frontline (MP3 CD)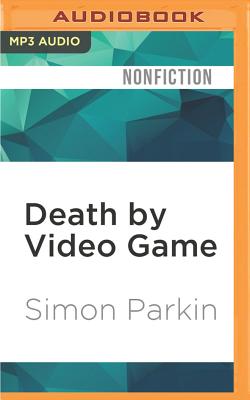 $9.99
Title is Backordered
Description
---
In Canada, volunteers are raising money for charity by playing marathon stints of Penn & Teller's Desert Bus, probably the worst video game ever created.
Across the globe, thousands of viewers tune in to Kurt J. Mac's epic but seemingly pointless voyage towards the outer realms of Minecraft's procedurally-generated world.
In Iraq, mothers encourage their children to enter Call of Duty competitions to keep them off the bomb-ravaged streets of Baghdad.
And in Taiwan, a spate of deaths at gaming caf's is raising questions about what playing video games does to us.
In Death by Video Game, renowned gaming journalist Simon Parkin delves into the lives of obsessive gamers to answer the question: why do we spend so many hours of our lives in virtual playgrounds?
Telling the stories of gamers and the developers who create the worlds they obsessively inhabit, Death by Video Game is a window on the human stories that have made video games the twenty-first century's most vibrant cultural medium.