African Migrations (Paperback)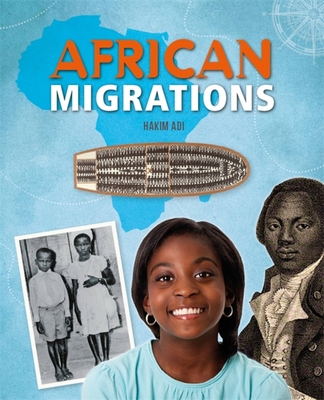 Description
---
Discover the fascinating history of African migration, from thousands of years ago to the 21st Century.

Newly updated, African Migrations explores the history of migration from Africa, from the forced migrations of slavery and the experiences of life in the Americas to the political and economic migrations of more recent times. Experiences are brought to life with case studies of children from the 20th and 21st centuries.

Written by British historian and academic Hakim Adi, Profressor of the History of Africa and the African diaspora at the University of Chichester, this book is essential reading for children aged 11+ and anyone interested in learning about African migrations.
About the Author
---
Hakim Adi is currently Professor of the History of Africa and the African Diaspora at the University of Chichester. Trained as an historian focusing on Africa and African history in the twentieth century, his work seeks to demonstrate not only the important links that were established between those on the African continent and its diaspora but also that Africans and those of African descent have played a significant but often neglected role in the history of Britain. As one of the few historians specialising in the history of the African diaspora in Britain, his work has led to many speaking engagements around the world, as well as media appearances, work with museums and archives and the publication of three history books for children.