Your Most Difficult Child: A Personal Journey Through Caring for our Children (Hardcover)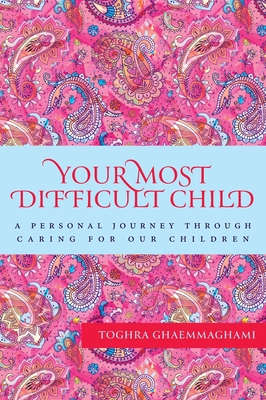 $26.99

Usually Ships in 1-5 Days
Description
---
Personal growth is key in the achievement of happiness and for a sense of mastery in one's own life despite inevitable adversarial situations. Your Most Difficult Child taps into the most enduring human relationship-a parent's love for a child. This love relationship guides the reader to self-examine and to recognize inner strength versus limitation. It is an opportunity to be set free from the inside out, unhindered by external circumstances. The goal is for transformation and transcendence to an improved version of one's self, equipped with mature judgment, and freedom from guilt and shame.

This book aims at stimulating personal reflection. A reader who is interested in self-development through active self-observation and engagement with the external world will replace the tendency to accuse external factors with a renewed sense of personal responsibility.
One will find enhanced inner power to:
- Endure a given situation,
- Reduce a pre-existing bias that is causing perpetual cognitive distortion, and
- Modify what can be changed while pursuing a tailor-made path towards personal happiness.

Your Most Difficult Child crosses boundaries of age, geographical location, race, and nationality. At any stage of life, a keen reader can activate their inner power to value their own integrity, to maintain psychological equilibrium, and to perceive others as journey-mates on route to becoming the authentic people they were meant to be.