Sacred Decay: The Art of Lauren Marx (Hardcover)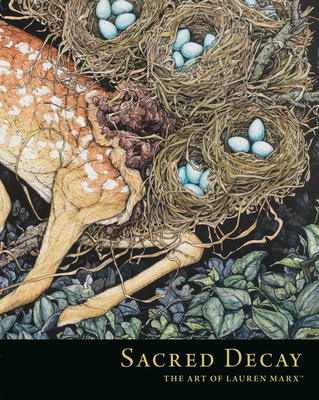 About the Author
---
In her words:

Animals always have been, and always will be, my passion. They have been the subjects of my drawings ever since I was a child. I blame it on weekends spent at the Saint Louis Zoo and endless hours watching "National Geographic's: Mutual of Omaha: Wild Kingdom". They influenced my desire to learn about biology while attending high school. While in high school, I began collecting bones, feathers, and books. Over these past few years, my passion grew to zoology, cosmology, and mythology.

In the spring of 2012, I finally combined my obsessions into one drawing: "Galactic Collision". The theme surrounding that piece has been the focus of my work ever since.

In 2014, I graduated from Webster University with a Bachelors of Fine Arts with an emphasis on drawing. I currently reside in St. Louis, Missouri.