Why a Daughter Needs a Mom (Hardcover)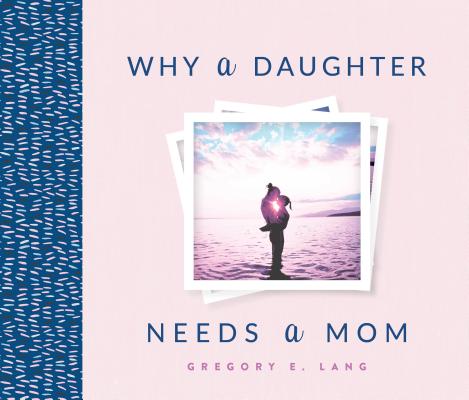 $12.99

Usually Ships in 1-5 Days
Description
---
Based on Gregory Lang's New York Times bestselling original series! A sweet photographic gift book to show why Mom is so special!
In this touching book, author and photographer Gregory Lang beautifully illustrates the deep connection, love, and support that exists between mothers and daughters. Through inspiring quotes, heartfelt reflections, and stunning photographs, this book is a heartfelt reminder of the unique and irreplaceable bond shared between a mother and her daughter.
Celebration of Mother-Daughter Relationship: Delve into the unconditional love, guidance, and support that mothers provide throughout their daughters' lives.
Heartwarming Quotes: Discover a collection of heartfelt quotes that beautifully express the depth of a mother's love for her daughter.
Gift-Worthy Presentation: Why a Daughter Needs a Mom is elegantly designed and presented, making it a perfect gift for mothers, daughters, and anyone who cherishes the beauty of this relationship.
Celebrate the love, connection, and cherished moments between mothers and daughters with Why a Daughter Needs a Mom. It is a testament to the enduring bond that transcends time, and a heartfelt tribute to the immeasurable love that defines this remarkable relationship. As a Mother's Day Gift for new moms with their first daughter, mothers-to-be, or for any mom and daughter out there, celebrate how a mother helps her girl grow.
Check out the other books in this series: Why a Daughter Needs a Dad, Why a Son Needs a Mom, and Why a Son Needs a Dad.
About the Author
---
Gregory E. Lang is the New York Times bestselling author of more than 20 books, including Why a Daughter Needs a Dad, Why a Daughter Needs a Mom, Why a Son Needs a Dad, Why a Son Needs a Mom, and Why I Love You. He lives in Georgia.