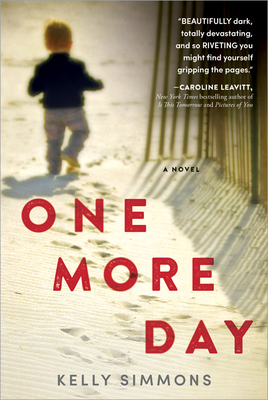 $14.99
Title is Backordered
Description
---
"Beautifully dark, totally devastating and so riveting you might find yourself gripping the pages"—Caroline Leavitt, New York Times bestselling author of Is This Tomorrow and Pictures of You
Don't look away
No one wants to be the mother whose child disappears. It's unthinkable, every parent's worst nightmare. But when she turns her back to pay a parking meter, Carrie Morgan becomes that mother. Ben is gone, and more than a year later, it's clear that he is never coming back.
Until he does...for just twenty-four hours, before once again vanishing from his crib without a trace. Rumors start to circulate through Carrie's small town. Whispers that she's seeing things. That her alibi doesn't quite add up.
Her husband and friends start to think she's crazy. The police start to think she's guilty. As the investigation heats up, Carrie must decide what to share, and how. Because the crime is about to be solved... and her secret revealed.
A perfect beach read, One More Day is a twisty thriller that picks at every parent's worst nightmare and unravels it into a chilling novel of well-kept secrets and doubt.
Also by Kelly Simmons:
Where She Went
The Fifth of July
About the Author
---
Kelly is a former journalist and current novelist/advertising creative director. She is the author of Standing Still (2009) and The Bird House (2011), which both received outstanding trade reviews. She lives outside of Philadelphia.
Praise For…
---
"One More Day is an absolutely riveting book. It's a rare novel that combines intrigue and suspense with so much heart--but that's what makes it one of my favorite new books of this winter." — Sarah Pekkanen, bestselling author of Things You Won't Say and The Opposite of Me

"Beautifully dark, totally devastating and so riveting you might find yourself gripping the pages, One More Day is about the holes in our lives and how we struggle to fill them, the love of parent for child, and the secrets that define us. Absolutely mesmerizing." — Caroline Leavitt, New York Times bestselling author of Is This Tomorrow and Pictures of You