The Last Tudor (The Plantagenet and Tudor Novels) (Paperback)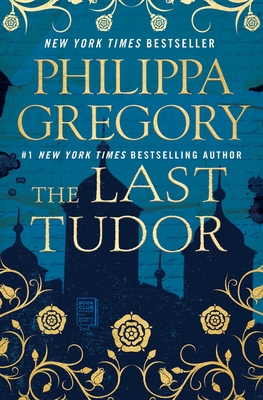 $18.99

Usually Ships in 1-5 Days
Other Books in Series
Description
---
The final book of the Tudor series from #1 New York Times bestselling author Philippa Gregory features one of the most famous women in history, Lady Jane Grey, and her two sisters, each of whom dared to defy her queen.

Jane Grey was queen of England for nine days. Her father and his allies crowned her instead of the dead king's half-sister Mary Tudor, who quickly mustered an army, claimed her throne, and locked Jane in the Tower of London. When Jane refused to betray her Protestant faith, Mary sent her to the executioner's block, where Jane transformed her father's greedy power-grab into tragic martyrdom.

"Learn you to die," was the advice Jane wrote to her younger sister Katherine, who has no intention of dying. She intends to enjoy her beauty and her youth and fall in love. But she is heir to the insecure and infertile Queen Mary and then to her sister Queen Elizabeth, who will never allow Katherine to marry and produce a Tudor son. When Katherine's pregnancy betrays her secret marriage, she faces imprisonment in the Tower, only yards from her sister's scaffold.

"Farewell, my sister," writes Katherine to the youngest Grey sister, Mary. A beautiful dwarf, disregarded by the court, Mary keeps family secrets, especially her own, while avoiding Elizabeth's suspicious glare. After seeing her sisters defy their queens, Mary is acutely aware of her own danger, but determined to command her own life. What will happen when the last Tudor defies her ruthless and unforgiving cousin Queen Elizabeth?
About the Author
---
Philippa Gregory is the author of many New York Times bestselling novels, including The Other Boleyn Girl, and is a recognized authority on women's history. Many of her works have been adapted for the screen including The Other Boleyn Girl. She graduated from the University of Sussex and received a PhD from the University of Edinburgh, where she is a Regent. She holds honorary degrees from Teesside University and the University of Sussex. She is a fellow of the Universities of Sussex and Cardiff and was awarded the 2016 Harrogate Festival Award for Contribution to Historical Fiction. She is an honorary research fellow at Birkbeck, University of London. She was awarded a CBE title for services to literature and charity in 2022. She welcomes visitors to her website PhilippaGregory.com.
Praise For…
---
"Expect high demand for another outstanding entry in Gregory's ongoing and best-selling Tudor saga."
— Booklist

"All bow down before the queen of historical fiction."
— The Times

"Gregory's first-person perspective on late Tudor England's turbulent history will delight existing and future fans."
— Library Journal, starred review

"True to her style, Philippa Gregory weaves a story that draws readers in and tugs at the heart, featuring characters who defy everyone's expectations. She clearly loves the Tudor court; every detail is pristine, and the drama is spot on. The sadness is followed by immense happiness, but in the midst of high drama, Gregory doesn't let you down. She delivers every emotion so subtly that you'll be crying even before the intensity of the scene hits you. Gregory is at her best in THE LAST TUDOR, a must-read for historical fiction enthusiasts and certainly for her countless fans."
— Bookreporter.com

"Immaculate research, pacy narratives, and a stubborn insistence that history is not only about men....a powerful reminder of how precarious the lives of Tudor women could be."
— Daily Mail