Sparkle: A Novel (Paperback)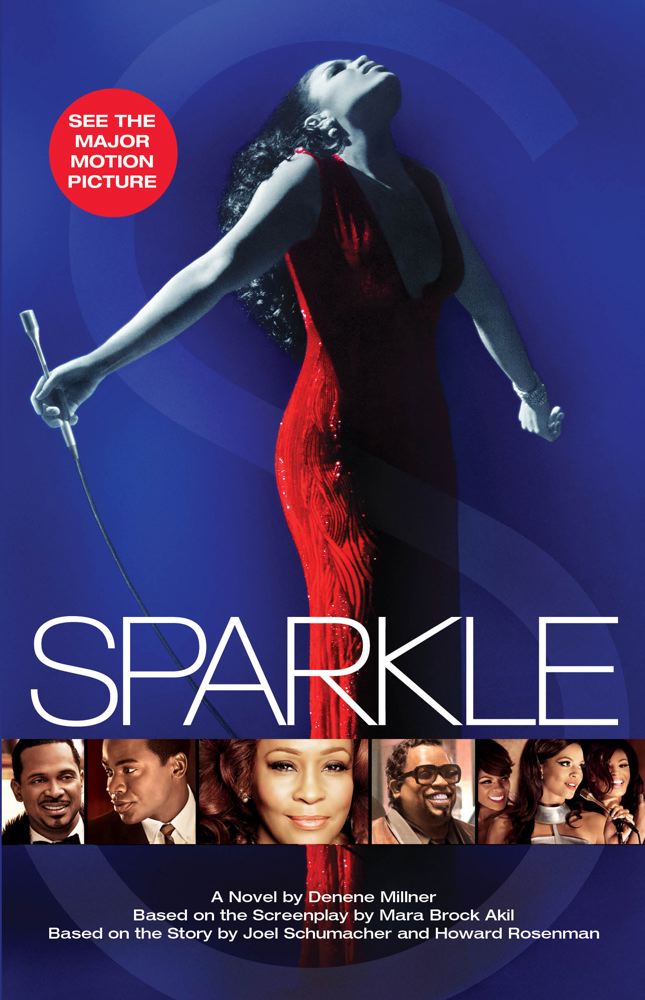 $16.99

Usually Ships in 1-5 Days
Description
---
From celebrated New York Times bestselling author Denene Millner comes Sparkle, the official novelization of the highly anticipated Motown-inspired film starring Whitney Houston in her final movie role—opening in theaters nationwide this August.

Detroit, 1968. The Motown sound is sweeping the nation. Girl groups are hotter than ever. Over their mother's objections, three beautiful sisters—Delores, Sister and Sparkle—are taking the local music scene by storm. But their dreams are bigger than Detroit. Their manager, Stix, is just as ambitious and will do whatever it takes to make it to the big time, even if it means using the girls—and his love for Sparkle—as the foundation of a new musical empire.

Behind the music and lights, the recording industry is a ruthless and unforgiving place, just as Mama had warned her girls. Sister, with her good looks and voice, is the natural headliner of the trio, yet her complicated personal life threatens to overshadow her talent; Delores has her sights set on a different kind of life outside the spotlight; and young Sparkle must push past her deepest fears if she is to fulfill her destiny—does she really have what it takes to go all the way?

Riveting and soul-stirring, this timeless tale reminds us of the unbreakable bonds between family, the high price of fame and what can happen when we dare to show the world how brightly we can sparkle.
About the Author
---
Denene Millner is a New York Times bestselling author and frequent contributor to publications such as Essence, NPR, Redbook, and Glamour. In 2008, Millner founded MyBrownBaby, a critically acclaimed and award-winning blog that has worked with top brands, including Disney and Target. She also cohosts Georgia Public Broadcasting's A Seat at the Table, a talk show about black women; hosts the podcast Speakeasy with Denene, a celebration of the beauty of the African American experience; and makes appearances on the Today show, NPR, and more. Millner has authored thirty-one books, among them Act Like a Lady, Think Like a Man, cowritten with Steve Harvey; Around the Way Girl, a memoir with actress Taraji P. Henson; The Vow, the novel on which the hit Lifetime movie With This Ring was based; and Fresh Princess: Style Rules, the second in a series inspired by Will Smith's iconic character. Millner is the editorial director of Denene Millner Books, a Simon & Schuster imprint that publishes books featuring African American children and families. In the imprint's debut year, Crown: An Ode to the Fresh Cut won Newbery and Caldecott Honors and the Kirkus Prize for Children's Literature. Millner lives in Atlanta with her two daughters and adorable Goldendoodle, Teddy.