Skeptical: Show Me Evidence-Then I'll Believe (Paperback)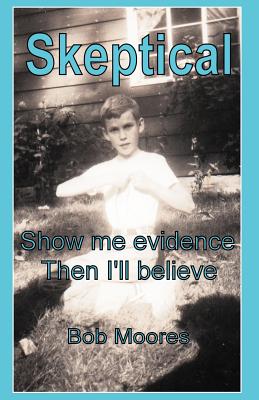 $19.95

Usually Ships in 1-5 Days
Description
---
In Skeptical, author Bob Moores describes his atheistic/humanistic philosophy and traces its roots back to early childhood epiphanies where he first began to question certain axiological teachings. He argues against creationism and religious fundamentalism and defends scientific naturalism, critical thinking, and a rational approach to understanding the world.
Moores attempts to show readers how recent scientific discoveries, especially in biology, are more exciting and uplifting than any form of biblical mythology. Using lay terms, he explains the significance of DNA and why a scientific theory is more than just a guess. He argues that modern humanistic values are superior in many ways to those venerated in ancient texts, and he shares his belief that humans are both the greatest threat and greatest hope for the preservation of life on Earth.
Moores hopes that Skeptical will challenge readers to consider views and information that may conflict with their comfort zones, allowing them to broaden their perspectives. He argues that if we are too protective of our own paradigms, if we stubbornly believe that our way is the only way, then the tribes of earth will never come together to solve the most urgent need of all - our continued existence.