Dysfunction: Canada After Keystone XL (Paperback)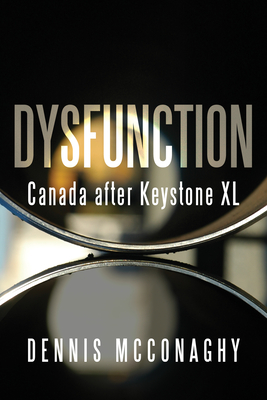 $24.99
Title is Backordered
Description
---
#1 Calgary Herald Bestseller
An investigation of the history and demise of the most controversial North American energy infrastructure project.

In 2015, President Barack Obama denied approval for TransCanada's Keystone XL pipeline, which would have carried crude oil from the Canadian oil sands to the U.S. Gulf Coast, providing great economic benefit to Canada. Over seven years of regulatory process, environmental activism, and media attention, the project had become infamous, a cause c l bre for North America's ENGO movement and a test of Obama's bona fides in the face of global climate change risk.

As one of TransCanada's senior executive group, Dennis McConaghy provides an insider's perspective of Keystone XL's history and demise. How did this routine infrastructure acquire iconic status? Why couldn't government and industry find some accommodation to salvage the project? And most importantly, what must Canada learn from Keystone XL's demise? Can the country find common ground between economic value and credible carbon policy?
About the Author
---
Dennis McConaghy is a Canadian energy executive with nearly forty years of industry experience in infrastructure development. As one of the senior executives of TransCanada Pipelines, he was directly involved in conceiving and executing the Keystone XL pipeline project. He lives in Calgary.