The Girl Without a Name (A Zoe Goldman Novel #2) (Paperback)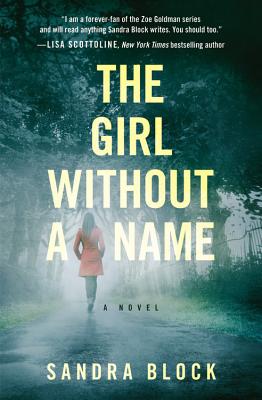 $21.99

Usually Ships in 1-5 Days
Other Books in Series
This is book number 2 in the A Zoe Goldman Novel series.
Description
---
In this gripping thriller, psychiatrist Zoe Goldman, a "smart, heartbreakingly vulnerable, and laugh-out-loud funny" heroine, rushes to uncover the dark and twisted past of a mysterious young patient who can't even remember her own name (Lisa Scottoline, New York Times bestselling author).

In what passes for an ordinary day in a psych ward, Dr. Zoe Goldman is stumped when a highly unusual case arrives. A young African American girl, found wandering the streets of Buffalo in a catatonic state, is brought in by police. No one has come forward to claim her, and all leads have been exhausted, so Zoe's treatment is the last hope to discover the girl's identity.

When drugs prove ineffective and medical science seems to be failing, Zoe takes matters into her own hands to track down Jane Doe's family and piece together their checkered history. As she unearths their secrets, she finds that monsters hide where they are least expected. And now she must solve the mystery before it is too late. Because someone wants to make sure this young girl never remembers.

The Girl Without a Name is a powerful novel of memory and forgetting, of unexpected friendship and understanding...and of the secrets we protect no matter the consequences.
About the Author
---
Sandra Block graduated from college at Harvard, then returned to her native land of Buffalo, New York, for medical training and never left. She is a practicing neurologist and proud Sabres fan and lives at home with her family and Delilah, her impetuous yellow lab. She has been published in both medical and poetry journals.
Praise For…
---
"Sandra Block's heroine is smart, heartbreakingly vulnerable, and laugh-out-loud funny. I am a forever-fan of the Zoe Goldman series and will read anything Block writes. You should too."—Lisa Scottoline, New York Times bestselling author

"What author Sandra Block does best...is the incorporation of real psychiatry and therapy into the story...Between Zoe's own treatment and her work at the hospital, the book sometimes feels like a cross between TV's CSI and House; a compelling, realistic read."—Rifflebooks.com

"A psychological suspense story smartly narrated... Zoe has a quick wit that emerges in wickedly unexpected ways."—New York Times Book Review

"The suspense keeps building throughout until the shocking ending. This is a riveting debut from a promising new author."—Booklist

"Little Black Lies is a darkly intriguing mystery with a feisty young doctor as its protagonist. Sandra Block pulls you in deep and doesn't let go."—Meg Gardiner, Edgar Award-winning author

"Sandra Block's heroine is smart, heartbreakingly vulnerable, and laugh-out-loud funny. I am a forever-fan of the Zoe Goldman series and will read anything Block writes. You should too."—Lisa Scottoline, New York Times bestselling author

"Little Black Lies is a daring, original debut that explores the dark side of memory. In Zoe, Block has created a character who is complicated, smart, and sympathetic. I can't wait to see what Block has in store for Zoe next."—Heather Gudenkauf, New York Times bestselling author

"Taut writing. Great protagonist. Believable plot. As well as an ending you didn't see coming."—BookLoons.com