Oh My Gods: A Modern Retelling of Greek and Roman Myths (Paperback)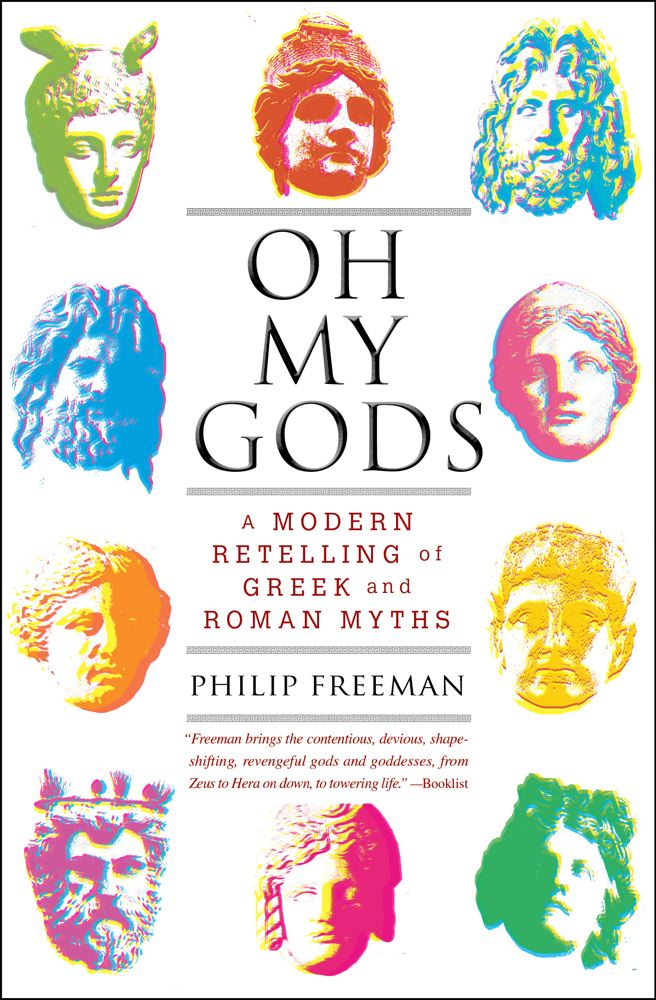 $18.99

Usually Ships in 1-5 Days
Description
---
From acclaimed writer and scholar Philip Freeman, a contemporary retelling of classic Greek and Roman mythology.

The Greek and Roman myths have never died out; in fact they are as relevant today as ever in their sharp observations about human nature. For thousands of years they have inspired plays, operas, and paintings; today they live on in movies and video games.

Oh My Gods is a contemporary retelling of some of the most popular myths by Philip Freeman, a noted classicist. These tales of errant gods, fantastic creatures, and human heroes are brought to life in fresh and modern versions. Powerful Zeus; his perpetually aggrieved wife, Hera; talented Apollo; beautiful Aphrodite; fierce Athena; the dauntless heroes Theseus and Hercules; and the doomed lovers Orpheus and Eurydice still inspire awe, give us courage, and break our hearts.

From the astonishing tales of the Argonauts to the immortal narrative of the Battle of Troy, these ancient tales have inspired writers from Shakespeare to J. K. Rowling. In Philip Freeman's vibrant retelling they will doubtless inspire a new generation of readers.
About the Author
---
Philip Freeman is the Fletcher Jones Chair of Western Culture at Pepperdine University and was formerly professor of classics at Luther College and Washington University. He earned the first joint PhD in classics and Celtic studies from Harvard University, and has been a visiting scholar at the Harvard Divinity School, the American Academy in Rome, the Institute for Advanced Study at Princeton, and the Center for Hellenic Studies in Washington, DC. He is the author of several books including Alexander the Great, St. Patrick of Ireland, Julius Caesar, and Oh My Gods. Visit him at PhilipFreemanBooks.com.