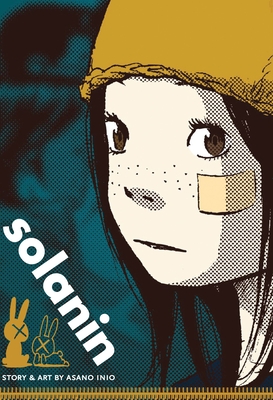 $17.99
Title is Backordered
Description
---
Will Meiko find her place in the world, or will the world force her to fit?

Meiko Inoue is a recent college grad working as an office lady in a job she hates. Her boyfriend Naruo is permanently crashing at her apartment because his job as a freelance illustrator doesn't pay enough for rent. And her parents in the country keep sending her boxes of veggies that just rot in her fridge. Straddling the line between her years as a student and the rest of her life, Meiko struggles with the feeling that she's just not cut out to be a part of the real world.
About the Author
---
Inio Asano, a bona fide earthling, was born in Ibaraki, Japan, in 1980. In 2001, his short story "Uchu kara Konnichiwa" (Hello from Outer Space) won the first Sunday GX Rookie Prize. Later, GX published his series Subarashii Sekai, available in English from VIZ Media as What a Wonderful World! His other works include Hikari no Machi (City of Light), Nijigahara Holograph and Umibe no Onna no Ko (A Girl on the Shore), as well as solanin and Goodnight Punpun, also available from VIZ Media.