An American Epidemic - Lil' White Lies (Paperback)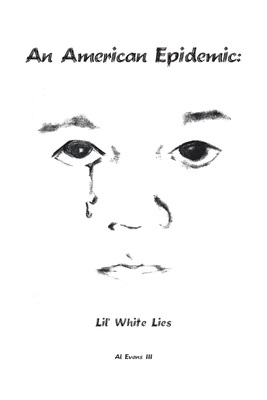 $19.95

Usually Ships in 1-5 Days
Description
---
Read the Book Know The Truth
Utah's Dirty Little Secret
A black man from the East comes to the Mormon Mecca of Salt Lake City and uncovers a filthy undercurrent of culturally and religiously tolerated child sexual abuse - a generational epidemic ingrained in Utah's white-male dominated Church of Jesus Christ of Latter-day Saints. Isn't It About Time...you stop raping and molesting your own children?
World Beware The Catholic Church is not the only worldwide church facing charges of covering up incidents of child molestation and rape perpetuated by religious leaders. The world must take a long look at Utah, the host of the 2002 Winter Olympics and the home of the Mormon church.
Once a small Utah sect, Mormons now comprise a global church worth an estimated $25 billion with 11 million members worldwide, a slight majority of htem living outside the United States. In the year 2000, the Mormon Church sent out 61, 000 full-time missionaries around the world and baptized a reported 274, 000 converts.
From the author: ''Being African American in a country haunted by slavery and bigotry, I grew up hearing black adn dark associated with all things negative and evil. Innocent people were blackmailed or black-balled. Or someone hid a deep, dark secret. Meanwhile, a white lie was considered small and not too damaging.
''Utah's white lies are not insignificant. These white lies feed the disease of child sexual abuse within the Mormon church that preys on innocent victims who have no voice and no power. And the Mormon church is growing worldwide.''