Anime from Akira to Howl's Moving Castle: Experiencing Contemporary Japanese Animation (Paperback)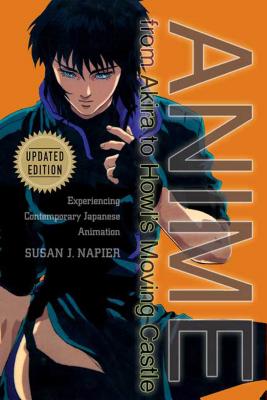 $24.99

Usually Ships in 1-5 Days
Description
---
This new edition of the groundbreaking popular book from Susan J Napier, Anime from Akira to Howl's Moving Castle, is a must-have for both seasoned and new fans of anime.

Japanese animation is more popular than ever following the 2002 Academy Award given to Hayao Miyazaki's Spirited Away. It confirmed that anime is more than just children's cartoons, often portraying important social and cultural themes. With new chapters on Spirited Away and other recent releases, including Howl's Moving Castle-- which broke records in Japan--this edition will be the authoritative source on anime for an exploding market of viewers who want to know more.
About the Author
---
Susan J. Napier is Professor of Japanese Studies at Tufts University. She is the author of several books including, The Fantastic in Japanese Literature: The Subversion of Modernity and Anime from Akira to Howl's Moving Castle.
Praise For…
---
"...A thoughtful and carefully researched account." —The New York Times

"Napier draws a rather complete picture of Japanese animation as a legitimate art form, and uses anime as a key to the culture that creates it." —Entertainment Weekly

"This worthy addition to the burgeoning literature on Japanese popular culture will stand the test of time." —Choice

"This is a riveting and inspiring book, one that I have thoroughly enjoyed reading and from which I have learned a great deal. As a source of concrete information about Japanese animation it is invaluable." —Sharon Kinsella, Cambridge University

"Informative, well-written, and yet entertaining...both generous and critically insightful." —Sharalyn Orbaugh, University of British Columbia