Why Muslims Lagged Behind and Others Progressed (Paperback)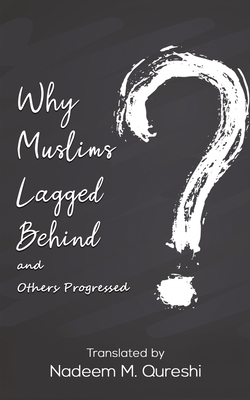 $12.95
Title is Backordered
Description
---
In the fall of 1928, the Imam of Java, a certain Mohammad Basyuni Imran, had a letter delivered to the Lebanese author and scholar, Shakib Arsalan. In his letter, Basyuni Imran requested Arsalan to explain the reasons for the backwardness of Muslims of the time compared to other nations. Furthermore, Basyuni asked Arsalan to suggest what they need to do to join the ranks of nations that have overtaken them and, in many cases, rule over them.
Arsalan published his response in a series of articles written for the Cairo-based Islamic journal, Al-Manar. Subsequently, these articles were combined and published in a book in 1930 with the title: Why did Muslims lag behind? And why did others progress?
In his response, Arsalan begins with an analysis of what has gone wrong. He addresses the belief of some that Islam is to blame for the backwardness of Muslims. He goes on to give examples of how advanced nations progressed while holding firmly onto their religious beliefs.
In simple, elegant prose, Arsalan takes the reader on a fascinating walk through history. There are references to pre-Islamic times and the early Islamic period, French colonialists in North Africa and their efforts to convert Muslim populations to Christianity, goings on in the British Houses of Parliament on the issue of transubstantiation, and much more.
The latter part of the book has examples of recent (1930s and earlier) achievements of Muslims when they set their minds on doing something.
It is a measure of the merit and excellence of Arsalan's words that his book has never been out of publication. It remains among Arabic speakers as popular and relevant today as at the time it was first published almost a century ago.