How We Can Win: Race, History and Changing the Money Game That's Rigged (Paperback)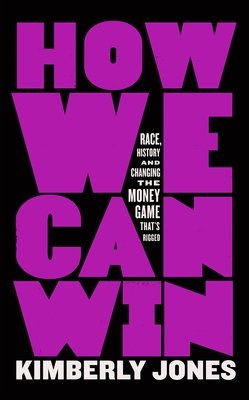 $17.99

Usually Ships in 1-5 Days
Description
---
A breakdown of the economic and social injustices facing Black people and other marginalized citizens, inspired by political activist Kimberly Jones's viral video "How Can We Win"

"So if I played four hundred rounds of Monopoly with you and I had to play and give you every dime that I made, and then for fifty years, every time that I played, if you didn't like what I did, you got to burn it like they did in Tulsa and like they did in Rosewood, how can you win? How can you win?"

When Kimberly Jones declared these words amid the protests spurred by the murder of George Floyd, she gave a history lesson that in just over six minutes captured the economic struggles of Black people in America. Within days the video had been viewed by millions of people around the world, riveted by Jones's damning—and stunningly succinct—analysis of the enduring disparities Black Americans face.

In How We Can Win, Jones delves into the impacts of systemic racism and reveals how her formative years in Chicago gave birth to a lifelong devotion to justice. Here, in a vital expansion of her declaration, she calls for Reconstruction 2.0, a multilayered plan to reclaim economic and social restitutions—those restitutions promised with emancipation but blocked, again and again, for more than 150 years. And, most of all, Jones delivers strategies for how we can effect change as citizens and allies while nurturing ourselves—the most valuable asset we have—in the fight against a system that is still rigged.
About the Author
---
Kimberly Jones is an activist, former bookseller and current host of the Well-Read Black Girl book club's Atlanta chapter. She has directed feature films and cutting-edge diverse web series and has an overall deal with Warner Bros. Pictures. Jones is also co-author of the bestselling YA novels I'm Not Dying with You Tonight and Why We Fly.