Cuba in War Time ... Illustrated by Frederic Remington. (Paperback)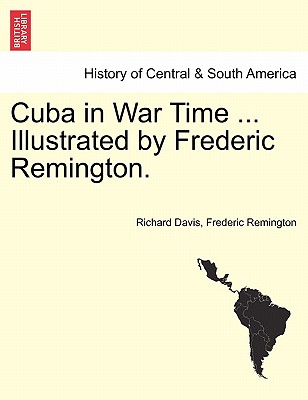 $21.75

Usually Ships in 1-5 Days
Description
---
Title: Cuba in War Time ... Illustrated by Frederic Remington.

Publisher: British Library, Historical Print Editions

The British Library is the national library of the United Kingdom. It is one of the world's largest research libraries holding over 150 million items in all known languages and formats: books, journals, newspapers, sound recordings, patents, maps, stamps, prints and much more. Its collections include around 14 million books, along with substantial additional collections of manuscripts and historical items dating back as far as 300 BC.

The HISTORY OF CENTRAL & SOUTH AMERICA collection includes books from the British Library digitised by Microsoft. Titles in this collection provide cultural, statistical, commercial, chronological and geo-economic histories of Central and South America. This series also includes texts, reports, letters, and illustrated and interpretive histories of indigenous peoples, and the natural and built environments that have fascinated historians for centuries. Along with written records, the collection features transcribed oral histories and traditions spanning the range of cultures and civilisations in the southern hemisphere.

++++
The below data was compiled from various identification fields in the bibliographic record of this title. This data is provided as an additional tool in helping to insure edition identification:
++++

British Library
Davis, Richard; Remington, Frederic;
1897
8.
9772.de.13.