The Producer's Playbook: Real People on Camera: Directing and Working with Non-Actors (Paperback)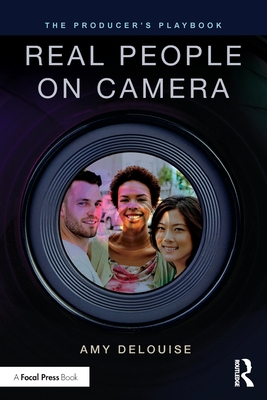 $51.54

Usually Ships in 1-5 Days
Description
---
Producer's Playbook: Real People on Camera is a no-nonsense guide for producers looking to get the best performances from "real people" to tell powerful stories on video. Director/producer Amy DeLouise brings years of experience to this resource for creating the best on-screen impact with non-actors for interviews, re-enactments, documentary and direct-to-camera messages. With useful case studies and tips on everything from managing locations and budgeting to strategies for managing crews and the expectations of executive producers and clients, this is an invaluable resource for professionals working in reality TV, documentary, corporate video, and more.
Ample case studies with perspectives from industry professionals interviewed by the author, as well as her own plentiful stories from the field
Tips are featured in sidebars throughout the text, so that readers can see how the information applies to real situations
Full-color photographs allow readers to visualize real world production situations
The appendix includes useful templates and checklists for working producers
About the Author
---
As an accomplished video director/producer with more than 400 productions to her credit, Amy is an expert at working with non-professionals on camera. Her more than 40 creative excellence awards include the Telly, Peer, New York Festivals, Aurora, and CINE Golden Eagle. She was also honored with the Woman of Vision Leadership Award from Women in Film & Video of Washington, D.C. Amy is a sought-after speaker on a range of digital video topics at such industry conferences as the National Association of Broadcasters convention (NABShow). Her popular Lynda.com courses on Script Writing for Nonfiction Video, The Art of the Video Interview, and Video Editing: Moving from Production to Post can be found at www.lynda.com/AmyDeLouise. She has a B.A. in English from Yale University. With Producer's Playbook: Real People on Camera, Amy brings her no-nonsense style, real-world anecdotes, and passion for non-fiction storytelling to film students and experienced production professionals alike. Amy offers additional tips, resources and blog posts at www.amydelouise.com.