First Gardeners: Norfolk Botanical Garden (Paperback)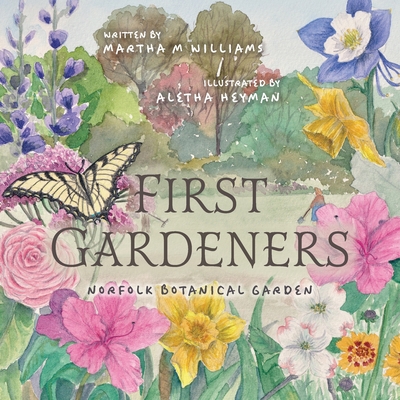 $11.99

Usually Ships in 1-5 Days
Description
---
Gardens help us to relate to the exciting world of nature around us. Gardens are a fusion of science and art. These spaces are a chance to connect with the four seasons- spring, summer, fall and winter. Different plants and flowers grow each season. The colors and smells are amazing. They constantly evolve and continuously attract different birds, insects, and small animals. Gardens of all sizes are a chance to see, smell, touch, and hear nature. These small worlds are a chance to witness unique creatures, gain an appreciation for the environment, and learn about conservation. Children and adults, alike enjoy the wonder of a community garden.
Have you ever imagined the origins of your favorite garden? Do you ever question who took the time to plan and plant the beautiful flowers that you see?
First Gardeners will take readers on this exciting adventure. You will learn how one community garden in Norfolk, Virginia began with 200 African American women and 20 African American men. The City of Norfolk was determined to succeed during the Great Depression. This period of increased joblessness, homelessness, and poverty affected every region across the United States of America. This is one determined city's tale of a creative response to the difficult times and the people who took on the challenge.
The book is a conversation starter about new beginnings, determination, and friendship. Let the adventure begin On your next visit to a community garden, you will surely ask, "Who were the first gardeners on this land?