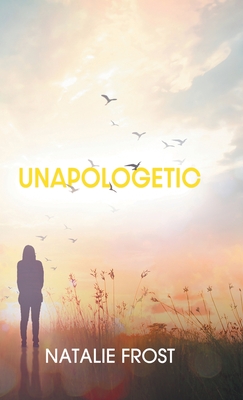 $27.99

Usually Ships in 1-5 Days
Description
---
Take your power back and learn to love yourself.

Being a female can come with some real challenges, even in today's society. Trying to find the best way to navigate the world can be tricky, especially when you are feeling alone.

In candid, relatable prose, Natalie Frost shares some of the lessons that she's learned during her life so far. Drawing on her experience as a trauma survivor as well as a stepmom, her advice is particularly targeted at girls and young women who often receive destructive messages about their worth and agency as they grow up. This book addresses topics such as rape, abusive relationships, self-image, anxiety, suicidality, and family relationships, while also offering concrete advice on self-care and mental wellness. By sharing her personal history, Frost offers a thoughtful and tenderhearted exploration of mental health for girls and women. Unapologetic will be of particular interest to young women in their teens and early twenties, as well as to people in blended families.