Stand Your Ground: How to Cope with a Dysfunctional Family and Recover from Trauma (Paperback)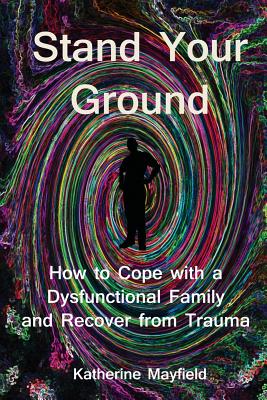 $15.95

Usually Ships in 1-5 Days
Description
---
Dysfunctional family dynamics can ruin a person's life, health, career, and self-esteem. Making positive life changes and rebuilding self-esteem can only be accomplished by clearly seeing the family's negative patterns, and learning how to move beyond them.
Stand Your Ground reveals how deeply dysfunctional family dynamics can affect us, offers advice on the best ways to deal with difficult relatives and family bullies, and teaches readers a simple four-step plan for recovering from the trauma of growing up in a dysfunctional family and rebuilding self-esteem.
Written by the award-winning author of Bullied: Why You Feel Bad Inside and What to Do About It, Stand Your Ground will help readers learn the tools of emotional intelligence, let go of intense and painful emotions, and create a workable plan for dealing with family issues and reclaiming the authentic self.
Questions and exercises help readers discover the particular dynamics of their individual families, ferret out unspoken rules of behavior, and understand how family patterns instilled in childhood may negatively affect their self-image, their experience of life, their relationships, and their ability to accomplish what they want. Once the family patterns are clearly seen and understood, readers can follow the steps outlined in Stand Your Ground to rebuild self-esteem and create an authentic, productive, and happy life.