Monday Mystery Science Demonstrations: Two Years of Weekly Science Demonstrations That Teachers Can Buy or Build (Paperback)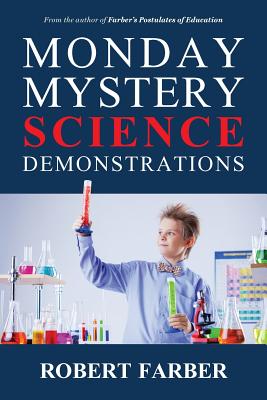 $15.95

Usually Ships in 1-5 Days
Description
---
Two Years of Weekly Science Demonstrations that Teachers Can Buy or Build
Throughout his successful career as an educator, Robert Farber has been known for performing weekly science demonstrations that became legendary among students and teachers alike. Now he has collected more than eighty of his favorite demos into a single volume for fellow teachers to use in their own classrooms.
Farber's Monday Mystery Science Demonstrations are designed to simultaneously educate and entertain. They capture the wonder and magic of science, so that students can enjoy learning. They are excellent for introducing or reviewing scientific principles and laws, applying theory to real-world examples, and stimulating discussion.
Most of the demonstrations can be inexpensively assembled by teachers, while some utilize commercially available kits. They are simple to perform and designed to intrigue and inspire students. Included are suggested observations, evaluation criteria, and prompts for further critical thinking.
Looking for inspiration in your classroom? Let Farber help.