Five Fold Cycle - Method of Healing Personal Hurt: Healing Life's Hurts (Paperback)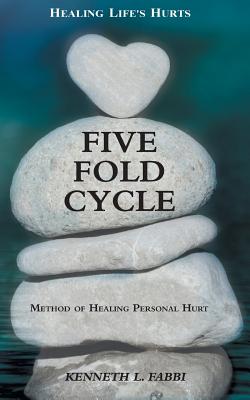 $11.30

Usually Ships in 1-5 Days
Description
---
In this book I outline a 'Method of Healing Personal Hurt' entitled the "Five Fold Cycle". It is a systems approach to problem solving and is meant to be used to aid in the healing of memories, healing of emotions, healing of self-image, healing of relationships, and other inner healing prayers. It is a method of fine-tuning healing prayer to better utilize the Lord's 'pruning/cleansing'.
Scripture describes the Lord's pruning and cleansing in this manner:
"I am the true vine, and my Father is the vinegrower. He removes every branch in me that bears no fruit. Every branch that bears fruit he prunes to make it bear more fruit." ( John 15:1-2)
It is a simple message from the Lord. He says we are to be 'in Him' and then he will 'prune' (cleanse) us.
Let us look at the simplicity of the process:
We come to God in prayer. We focus on an issue or problem, asking for the Lord's help through His Holy Spirit. The Holy Spirit guides us as we take it to the Lord in prayer, asking for cleansing/pruning. After the cleansing we ask the Lord to fill us with His blessings. And finally, we move the focus off of ourselves and refocus on the Lord in thanksgiving and praise.
Why do we need inner healing? We are all broken people It doesn't matter who you are, what family you grew up in, nor your financial circumstances - you have been hurt. Yes, we are all broken people needing the Lord's healing.
As you learn to use the Five Fold Cycle to heal you're life's hurts, you will find it is easy to teach others - a healing outreach. It is a simple method of healing personal hurt.