When I Retire, I Want To Be...: The 10-Step Retirement Possibility Journal (Paperback)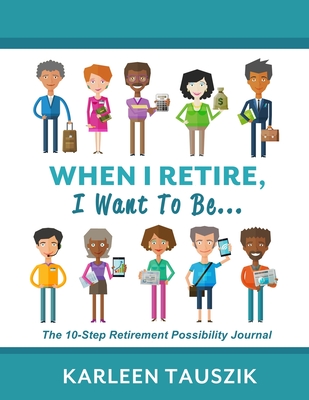 $10.79

Usually Ships in 1-5 Days
Description
---
Are you wondering what your retirement will be like? Or are you already retired, questioning how you can add some interest and zeal to your new life?
If either of those are the case, this journal is for you.
Most books about retirement are about being financially prepared. But studies show that your happiness in retirement depends not only on how financially secure you are, but also on how you spend your time and whether those day-to-day activities are in line with what you really want from your these later years.
When I Retire, I Want To Be... is a 10-step workbook will help you identify your talents, strengths, and interests, and discover ways to use them so you achieve greater satisfaction and contribution in your retirement years.
In this innovative journal, you'll discover:
Insightful questions that will help you identify your true strengths and talents.
Guidance on analyzing your personal work history and discovering hints for future retirement success.
Steps to design your ideal retirement and plan a way to get there.
Several blank pages in the back for notes, so you can record ideas, insights, and information for future research and action.
By answering the questions and prompts in this retirement possibility journal, you'll create a valuable record of your areas of giftedness, your interests, and your work and/or volunteering experience-everything you need to make wiser choices as you approach or develop your retirement. You'll be able to design this new phase of life in a way that's in line with your unique talents and preferences.
Buy your copy today to start building an indispensable guidebook to a retirement plan that's a perfect match for you