Finding the Source: One Man's Quest for Healing in West Africa (Paperback)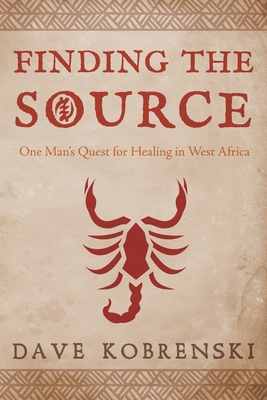 $19.95

Usually Ships in 1-5 Days
Description
---
The spellbinding account of an artist's unconventional journey through West Africa to overcome a debilitating illness-and to find the true source of his pain.
Deep in the heart of Africa, there is a power as old as the Earth. This is a land where ancestors walk among the living and impish spirits dwell in the forest. Occult knowledge is guarded by secret societies, and blacksmith artists carve sacred masks that invoke deities. Here, art is magic...and it is not for the uninitiated.
An ocean away, Dave is a struggling artist who longs for adventure in distant places. When fate brings him to West Africa, his dream becomes a reality, and he's drawn into a world of ritual drumming, ancient traditions, and vodoun magic. But the dream soon turns to a nightmare.
The mysterious illness comes on violently. As Dave convulses with pain, the villagers call it a curse, suspecting sorcery or ancestor spirits. At first, Dave's not so sure. Back in America, his doctors lead him down a dangerous road of pharmaceuticals and opioid painkillers, but the condition only worsens. As the years go by, Dave's suspicions deepen, and he must decide. Was it really a curse that beset him all those years ago?
Facing a life of disability and heartbreak, Dave's final desperate quest for healing brings him back to West Africa to answer that question. To find the source, he must question everything he thinks he knows, and put his trust in the words of a shaman and in spiritual forces he's not sure exist. But in the end, it's his own demons he must confront, before the curse finally destroys him.
A touching and profound real-life adventure story that spans continents-and worlds.