Story of the World, Vol. 4 Activity Book: History for the Classical Child: The Modern Age (Paperback)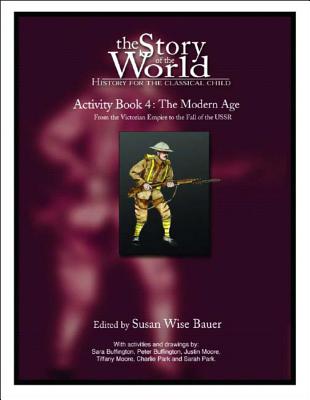 $38.95
Title is Backordered
Description
---
Build a model of the Crystal Palace, make Ned Kelly's armor, and color and construct a timeline of the Modern Age...don't just read about history—experience it!
This comprehensive, 8.5" x 11" curriculum guide and activity book contains map activities, coloring pages, games, projects, review questions, cross-references to illustrated encyclopedias, and extensive book lists. Children and parents love the activities, ranging from cooking projects to crafts, board games to science experiments, and puzzles to projects.
Each
Story of the World
Activity Book provides a full year of history study when combined with the Textbook, Audiobook, and Tests—each available separately to accompany each volume of
The Story of the World
Activity Book.
Activity Book 4 Grade Recommendation: Grades 3-8.
About the Author
---
Susan Wise Bauer is an educator and academic who has worked with parents and students for more than twenty years. She taught at the College of William and Mary in Virginia for fifteen years. Her previous best-selling titles for Norton include The Well-Educated Mind: A Guide to the Classical Education You Never Had, Rethinking School, The Story of Western Science: From the Writings of Aristotle to the Big Bang Theory, and the History of the World series