Smith Wigglesworth on Spiritual Gifts (Paperback)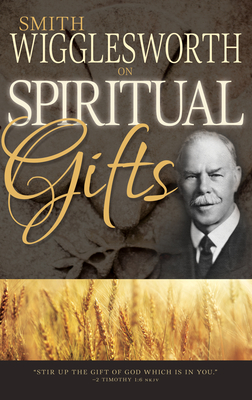 $14.99

Usually Ships in 1-5 Days
Description
---
As Smith Wigglesworth explains the role and function of spiritual gifts, he provides important safeguards for the proper exercise of these manifestations of the Holy Spirit.
Through his simple yet inspiring words, you will find out how to...
Deal with evil powers
Use your spiritual gifts wisely
Minister healing to others
Guard against false words of guidance
Receive God's wisdom for your life
Serve others in Christ's love
Follow the leading of the Holy Spirit
Learn from Smith Wigglesworth's personal experiences in ministering to thousands through the power of the Holy Spirit By discovering how to receive and operate in the gifts of the Spirit, you can be the instrument God uses to transmit His love and miracles to others.
About the Author
---
Smith Wigglesworth (1859-1947), known as the Apostle of Faith, had an international evangelistic and healing ministry. A plumber by trade, Wigglesworth's life changed dramatically when, at age forty-eight, he was baptized in the Holy Spirit and anointed with power for preaching and healing. Signs and wonders characterized his ministry. His unquenchable faith inspired thousands to receive salvation, healing, and the filling of the Holy Spirit.