Powwow Summer: A Family Celebrates the Circle of Life (Paperback)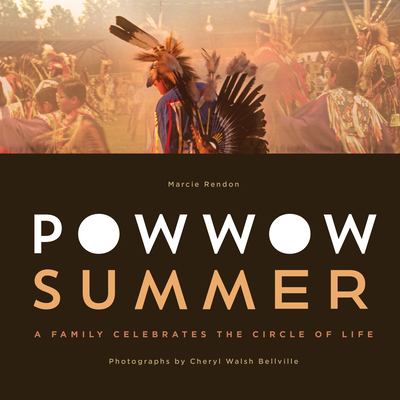 $7.95

Usually Ships in 1-5 Days
Description
---
 Life is a circle, just like the seasons, from youth through old age. The circle of the year brings seasonal rituals: a winter of preparation followed by a summer of powwows.

Sharyl and Windy Downwind and their children travel from their home on the Red Lake Reservation in Minnesota to powwows all around the region. For the past year, their oldest daughter, Shian, has been honored as junior princess for Bug-o-nay-ge-shig School. At the Leech Lake Memorial Day gathering, Shian will hand over her crown to the next princess. Later that summer, the family attends the Red Lake Fourth of July powwow seeking healing and comfort. Windy is mourning his mother, who recently passed away, and also honoring her by dancing at the powwow. At ceremonies and in daily life, Windy and Sharyl celebrate Anishinaabe culture by teaching their children traditional skills, dance steps, and lifeways, all part of the circle of community and the seasons and life.

"Clear, informative photographs help clarify the text and leave readers with the sense that they have accompanied the Downwinds. An ideal choice for classroom units on contemporary Native American life."
--Booklist

Award-winning poet, playwright, performance artist, and activist Marcie R. Rendon (White Earth) is the creator/producer for Raving Native Productions. Cheryl Walsh Bellville, a professional photographer for more than forty years, also writes and illustrates books for young readers.